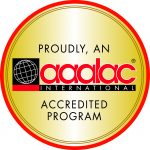 The UConn Health IACUC is committed to the humane care and use of laboratory animals. The IACUC has oversight of all animal-related activities performed at UConn Health. It is the responsibility of the IACUC to ensure that all work performed with research laboratory animals used at UConn Health complies with all applicable federal, state, and institutional laws, policies, and guidelines.
UConn Health is fully accredited by AAALAC International and has been since June 21, 1977. Our last full accreditation was given on July 12, 2019.
Our Public Health Service (PHS) assurance number is A3471-01 (D16-00295) and the effective dates are May 8, 2018 to April 30, 2022. Our USDA Registration Number is 16-R-0025 and it expires on September 17, 2020.
IMPORTANT INFORMATION
COVID-19
As of 3/20/20, the UConn Health IACUC will continue to maintain normal functioning to the best of our ability.  PIs are reminded that annual reviews, 3 year protocol reviews, personnel annual renewal animal training, and mandatory re-enrollment in the OHS program – all of which can be performed on-line – are continuing requirements.  At present, the Committee is meeting via teleconferencing or WebEx so we do not anticipate delays in reviews of applications that require a full committee review.  Should IACUC office staff need to work from home, things will be somewhat delayed due to factors beyond our control (internet access, slower processing times of computers, etc.).  Please review the OVPR COVID-19 update page for up-to-date information regarding research activities.
InfoEd
The UConn Health animal program will be migrating to InfoEd for animal protocol submissions and for the animal facility.  More details will be placed on the website as we move forward with this change.
New Laboratory Animal Users
If you are new to using laboratory animals, please review our "Top Ten Actions for New Animal Users" page.  This will tell you in detail what you need to know and do in order to Elements use laboratory animals here at UConn Health.
Accessing the Animal Facility
In order to access the animal facility, you need to contact the Center for Comparative Medicine (x2731) and ask them for a facility access request form.  The IACUC office does not grant facility access.  Before you can actually access the animal facility, the following actions must be completed:
You must be listed as an animal user on an active animal care and use protocol.
You must complete initial animal user training.
You must enroll in the Occupational Health Surveillance Program; this is a form that you complete on line.
You must have a "medical clearance for animal use" appointment with a physician or nurse in Employee Health Service.
TOPAZ Elements Issues
If you make changes to your protocol and you get an error message once you save that states the changes can't be saved because the "following accounts are not longer active:", simply go to the accounts field and delete the account(s). You will then be able to save the changes made to the protocol.
If you are having technical problems with Topaz Elements, please do not contact the IACUC office.  INstead, contact the OVPR IT Help Desk at era-support@uconn.edu or 860-486-7944.
The URL to Topaz is https://uconnprod.topazti.net/ucelements.
3 Year Renewals in TOPAZ
Please be aware that 3 year renewals in TOPAZ must be handled as a NEW ORIGINAL PROTOCOL SUBMISSION. You cannot "renew" the protocol nor can you paste from your old protocol. You may copy your protocol and edit it for your 3 Year Renewal if you wish to continue the existing project.  Please remember to update personnel, room locations, old protocol numbers, etc.  If you are performing painful procedures, you must re-do your search for alternatives (if required) and your consultation with the Attending Veterinarian.
EuthanEx System
The IACUC is requiring that all euthanasia stations be equipped with the Euthanex® system. Please review the letter from the IACUC Chair regarding this issue. For more information, contact Dr. Chidambaram, Attending Veterinarian.