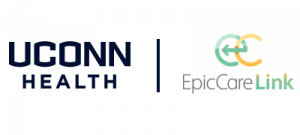 EpicCare® Link at UConn Health is a secure web portal that offers site monitors easy access to clinical trial study data. There is no cost to access the portal, and there's no software or hardware to maintain. EpicCare Link is available 24/7 via any computer with an Internet connection and an up-to-date browser. Supported browsers include Chrome version 50 or later, Microsoft Edge version 79 or later, and Internet Explorer version 11.
In order to provide a site monitor with access to EpicCare link and a specific clinical trial, an EpicCare Link Agreement between the sponsor and UConn Health needs to be completed first. Once the agreement is executed, we will add the sponsor to the EpicCare Link. A site monitor can be added once the sponsor is added to EpicCare Link. You can learn more about our process via the following documents:
To start the process, please complete the EpicCare Link Request Form and send it to octrclinicaltrial@uchc.edu.
If you any questions, please contact us at octrclinicaltrial@uchc.edu.