Vice President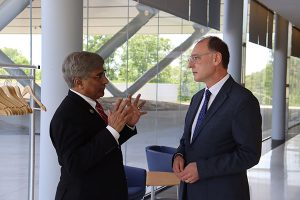 Pamir Alpay
Vice President for Research, Innovation, and Entrepreneurship
Pamir Alpay is UConn's vice president for research, innovation, and entrepreneurship. He oversees the University's $375 million research enterprise at the main campus in Storrs, the UConn Health campus in Farmington, the School of Law in Hartford, and the regional campuses across the state. He was appointed interim vice president following a successful tenure as executive director of the Innovation Partnership Building at UConn Tech Park, where he served as the University's chief advocate for industry-informed research and prime liaison between the research community and government collaborators. In September 2023, President Radenka Maric announced that Dr. Alpay was the permanent Vice President. A professor of materials science & engineering and physics, Alpay was also the associate dean for research and industrial partnerships for the UConn School of Engineering.
Dr. Alpay is a Board of Trustees Distinguished Professor and an elected member of the Connecticut Academy of Science & Engineering (CASE). He is a Fellow of the American Physical Society, ASM International, and the American Ceramic Society. Alpay's research is at the intersection of materials science, condensed matter physics, and surface chemistry. He has over 200 peer-reviewed journal publications and conference proceedings, five invited book chapters, and a book on the physics of functionally graded smart materials.
He has raised more than $30 million for research and development from federal and state agencies and industry. Dr. Alpay is the PI of an $18 million interdisciplinary Air Force Research Lab (AFRL) contract dedicated to optimization of high value-added manufacturing technologies for aerospace components.
As executive director of the UConn Tech Park, Alpay established partnerships with industry, state government, and federal agencies and built several interdisciplinary research teams that successfully competed for large-scale funding. Since 2017, industry partners have invested more than $125 million for applied research at the Tech Park, corresponding to over $30 million per year in research and development funding. Alpay also established partnerships with small to medium-size regional businesses as part of core outreach efforts, critical to UConn's mission of supporting economic growth in the state.
Alpay earned his B.S. and M.S. from Middle East Technical University in Ankara, Turkey, and his Ph.D. from the University of Maryland.
pamir.alpay@uconn.edu | 860.486.3621
Executive Assistant: Joanna Desjardin
---
Associate Vice Presidents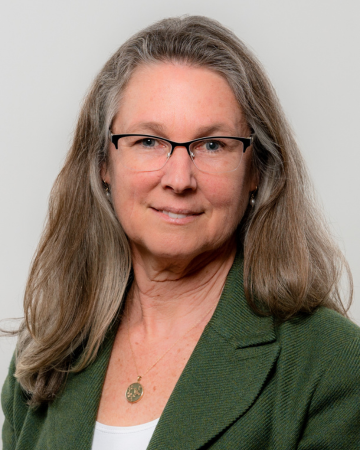 Julie Schwager
Executive Director for Operations
Associate Vice President for Research Finance
schwager@uchc.edu
860.679.8799
Executive Assistant: Hillary Stevens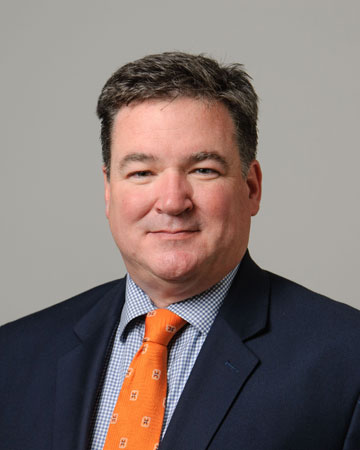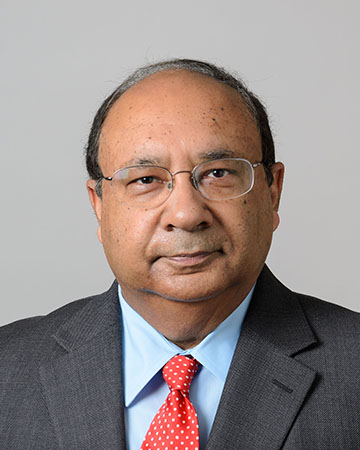 Abhijit (Jit) Banerjee, Ph.D.
Associate Vice President for Research
Innovation and Entrepreneurship
Administrative Assistant:
Jan Rockwood